Hi there! It's Wednesday and time for another installment of Your Three Year Experiment, featuring people who are sharing their own three year experiments–their plans, goals, and dreams for the next three years.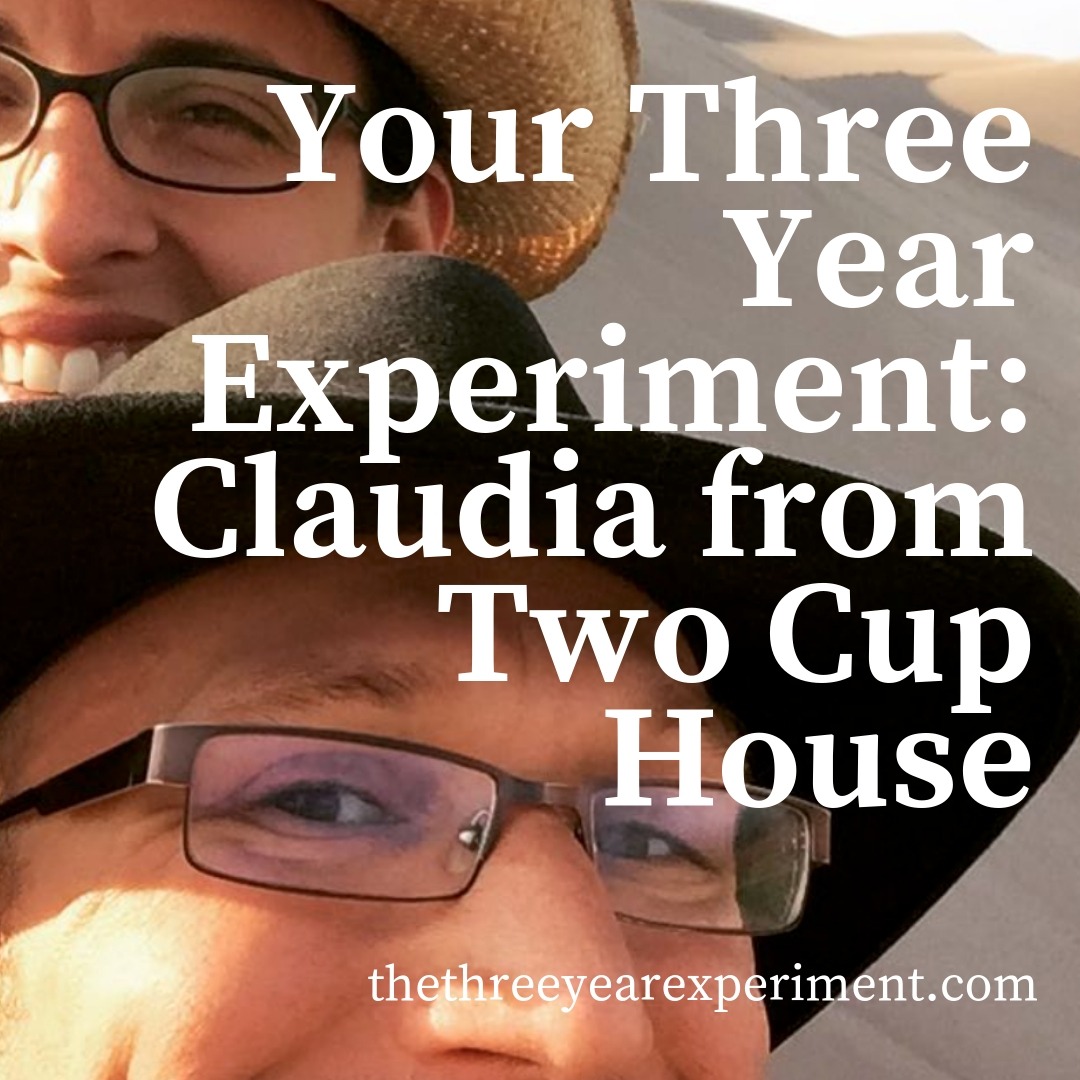 Today's post is from Claudia from Two Cup House. Claudia is a personal finance blogger, SEO consultant, and trainer who moved into a tiny house with her husband Garrett in order to get closer to financial independence. 
Claudia and her husband paid off six figures in debt in just a few years by downsizing to a tiny house and starting their own business. Now, they're pursuing FI, but not RE (that's financial independence, but not retiring early). Read on to find out:
how they were able to pay off $200,000 in a short time
how they'll balance building their business with travel
the one place in their budget they're not frugal
If you'd like to be featured in the series, send me a note! My contact info is on the Start Here page.
What's your background? Early years, education, married, kids, jobs?
We grew up in different parts of Pennsylvania and have spent most of our lives here.  Unsurprisingly, we're Penn State grads.
My husband, Garrett, and I live in a 500 sq ft house in Lancaster County, PA.  We don't have kids (and don't plan to have kids).
Today, we're self-employed.  We run our own marketing consulting and training business.  

Continue reading "Your Three Year Experiment: Claudia from Two Cup House"