If you're just joining, our family of four is on a three-year journey to double our net worth and become location independent so we can move. Each month(ish), I'll keep you apprised of our progress. This year, we've got some major goals, including paying off our outstanding debt (car and apartment in Chile), replacing our roof, AND saving around $70,000. As of July, we were roughly 20% of the way to doubling our net worth.
We are now in September. School has started, my work has started, and we have weathered the transition pretty well, for being a week and a half in. I've focused on making our morning routine for school better, and so far it's been great. Both our boys have focus medication they take, so I've started giving it to them right as they wake up. Then, it has time to kick in and they can actually get their clothes on, come down to eat breakfast, and get their teeth brushed without a zillion reminders, getting distracted with Legos, or staring off into space for half an hour. Better yet, I'm not yelling at them all morning.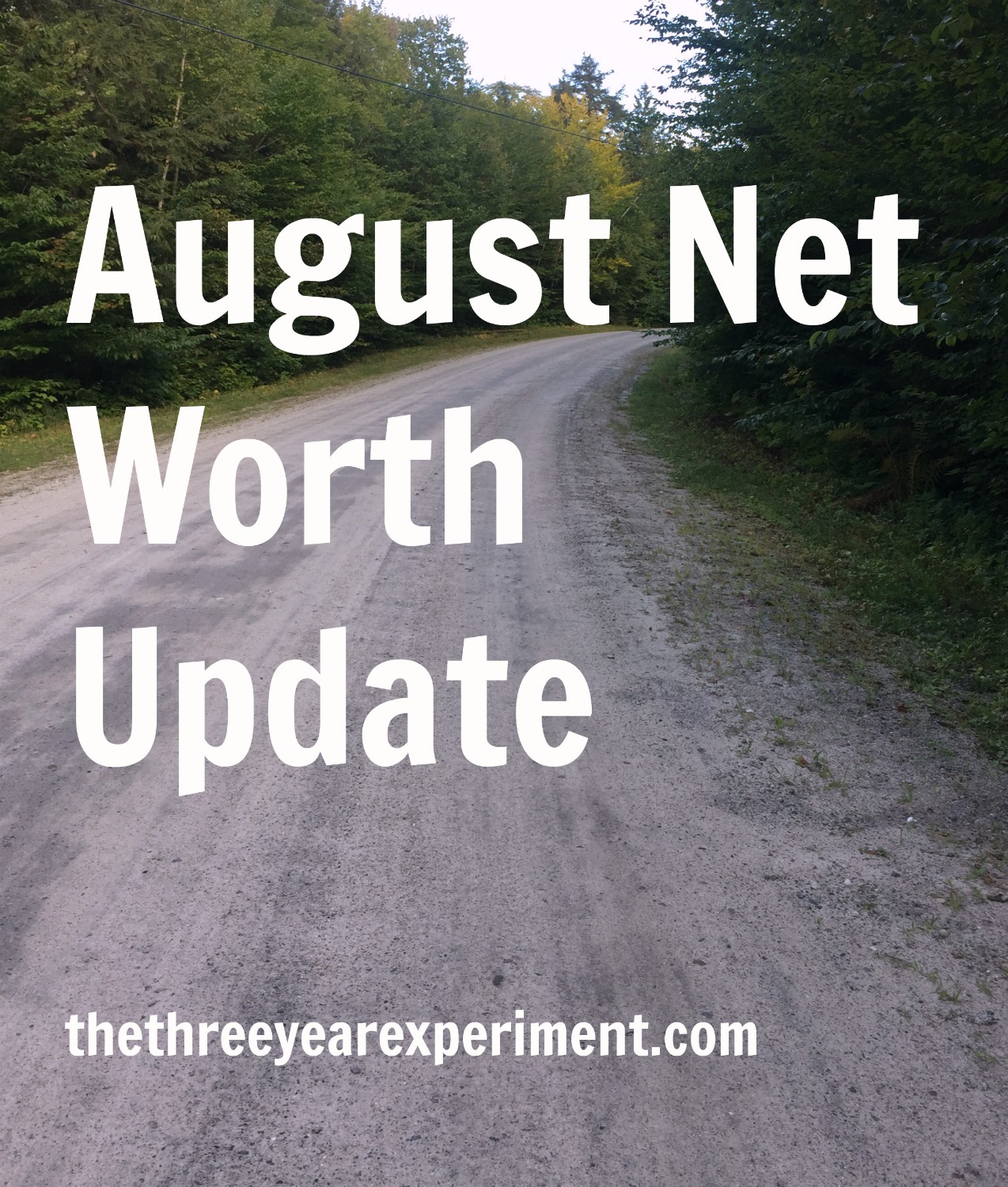 That may sound like crazy talk to people who don't have kids with attention problems, but it's our reality. I was talking to a teacher this morning, and she (who also has ADHD) said she noticed the kids in her class whose parents yelled in the morning. "Anytime I raise my voice in the slightest," she said, "they'll reflectively wince, like they're hyper-attuned to yelling." I gulped. I've seen my kids do that in the past. Hurts my heart that I was yelling that much. But I'm so grateful that we've changed things up, and they're taking their medicine earlier. They're able to get dressed, get their breakfast, brush their teeth, and pack their bags, with minimal reminders. And they're so proud of themselves. With zero yells and lots of "great job this morning!" It feels so awesome. So my fingers are crossed that our mornings keep going so well.
Summer flew by. August was a relaxed month. Each kid had one week of camp, and we spent our days outside, enjoying the summer, inside, putzing around the house, and visiting friends and family. I never wanted the summer to end, but it did, and everyone has reluctantly returned to a steady routine.
Each time summer ends, I'm reminded why location independence is so appealing. While we love routines, and I think we'd enjoy a routine in a new place, having the freedom to explore, visit with family, and plan our days in the moment is a beautiful way to live. Routine weighs us down. Summer lightens us up, gives us travel wings.
Speaking of wings, we booked our flights to Santiago this weekend. So we're officially booked for South America during Christmas and New Year's. We're debating whether to AirBnB our house while we're gone, as a way to earn some extra spending money for the trip.
August brought us a small up-tick in our net worth. Our Personal Capital Net Worth is actually showing higher than our own Excel spreadsheet, since Zillow has decided to increase the value of our house significantly in the last few weeks. I don't know if it's the new roof we put on or an increase in the local market (I suspect it's the latter) but they've upped the Zestimate of our house by about 5%. I'm ignoring it, though, as I only update our house and car estimates at the beginning of each year.