Hi. Welcome to The Three Year Experiment! I'm Laurie, part of The Three Year family. Mr. ThreeYear is my lovely Latino, Chilean, to be exact, who kindly moved to the US for me, then carted me away from my beloved Southland to frigid Northern New England (I'm only really grouchy about it in March and April). Junior and Little ThreeYear are two creative, bright, and crazy little boys who keep life interesting.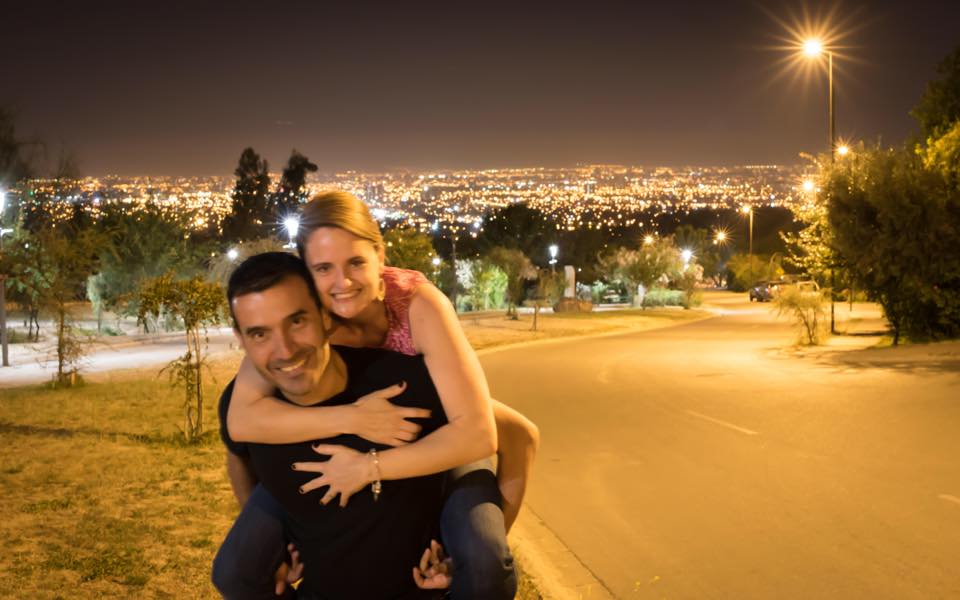 The Three Year Experiment was born the summer I turned 37, just over a year and a half ago. On that birthday, I started to question if we were living our lives the way we intended to, or if we were just going through the motions of the life we were supposed to live. So it occasioned a series of talks with Mr. ThreeYear about what we really wanted for our family in the next few years. We'd also just gotten back from an amazing anniversary trip to Southeast Asia. We knew we loved to travel, and wanted to bring more of it to our family. We also knew we loved our extended families, and wanted to see more of them. We knew staying put in our cozy New England town probably wasn't the best option. But did we want to move to Thailand, eat lots of coconut buns, and learn more Thai than kòp kun (mâak)? Maybe. Or did we want to move back to Chile, to be closer to family and so the kids could learn Spanish? Possibly.
Luckily, I'm a planner. So, in order to cut the golden handcuffs and travel, we decided we would do the following things over the next three years:
Double our net worth. 
While doubling our net worth won't quite bring us to financial independence, we'll be close. And that means we'll be a lot freer to earn less and/or not contribute to retirement. Over the past 8 years (I'm a bit of a fan of tracking), my family has done a modestly successful job of learning about and investing our money. This blog is my attempt to hold me accountable for our progress during the next three years. It's also a place to share what a normal family who makes plenty of mistakes can do with some self-discipline and focus. We're not uber frugal and we're not mega savers, but we have implemented several habits (slowly, over time) that have improved the state of our finances, and I hope we get even better at those habits, the frugality, and the saving, to double our nest egg. Doubling our net worth is a BHAG, because by my calculations, we will only get 75% of the way there in three years, but we're also focused enough on this goal, that we are going to do our best to make it happen.
2. Get jobs we can do abroad.
I'm currently working on a degree in TESOL. With a Masters in Teaching English to Speakers of Other Languages, I'm able to get lots of different jobs abroad–Thailand, Chile, Singapore, Uzbekistan. I'm halfway through the Masters program, so I should be done with this goal in May, 2018. Mr. ThreeYear's job is the big question mark. He absolutely loves his job, and loves his company, so if he could become a remote worker, that would be ideal. If he can't, we'll need to make some serious decisions.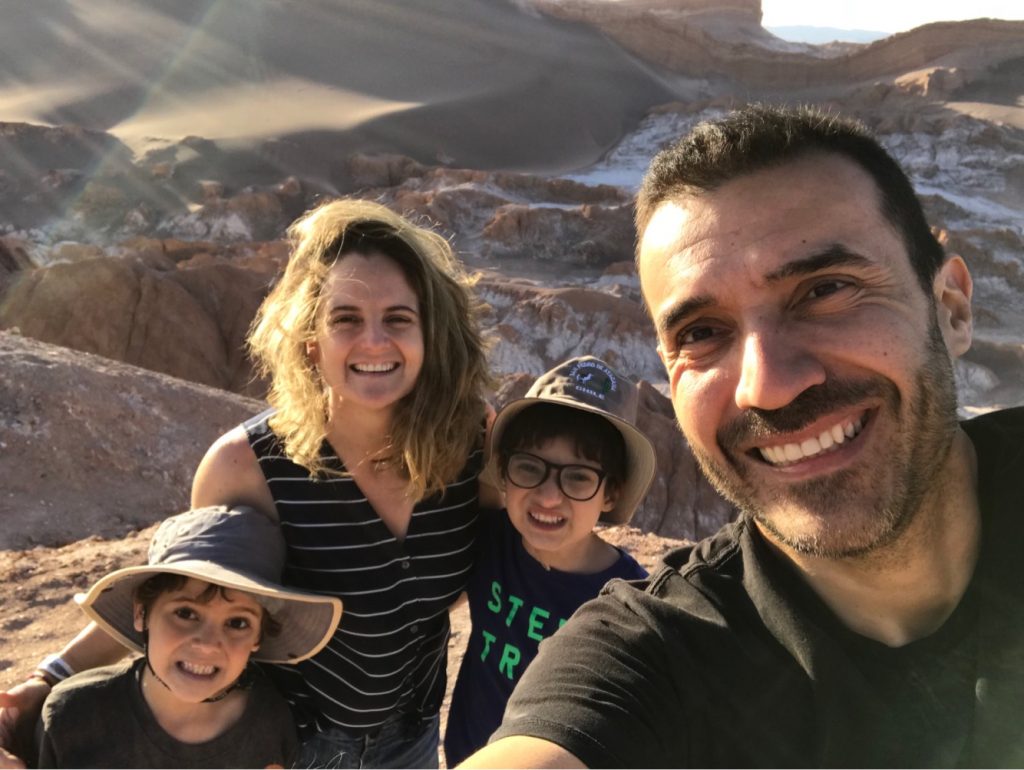 3. Get ready to move.
We have a lovely, semi-minimalist house that we bought in a short sale 4 1/2 years ago. We have a fifteen year mortgage on it and hope to sell it for a tidy profit, but we need to do some work to get it ready.
Three years is the magic number because we started this experiment when I was 37. Most people talk about having a five year plan. Well, I have a shorter time frame–the big 4-0 looms! Three years feels like a challenge, but also long enough to take steps to make big things happen.
"We overestimate what we can do in a year, and underestimate what we can accomplish in three years."
In the last year, we've taken on new gigs, increased our net worth by more than 30%, debated selling our house, and  worked on controlling our food expenses. We've also gotten to travel, our favorite thing. It's been a wild, fun ride.
Year One:
Join us to find our what Year Two will bring!
Year Two (So Far!):
Read More:
Check Out My Location Independence, International Jobs Series:
Get in touch:
*Email: laurie@thethreeyearexperiment.com
*Instagram: @lauriethreeyear
Twitter: @lauriethreeyear
FB: /lauriethreeyear
*This is where I am the most.
Amazon Affiliate Disclosure
I am a participant in the Amazon Services LLC Associates Program, an affiliate advertising program designed to provide a means for me to earn fees by linking to Amazon.com and affiliated sites.
I will occasionally link to books or goods that I may use or recommend. This means I might earn a small commission on these goods at no cost to you. I hope my recommendations help you as much as they've helped me!